Lady Jane Floor Lamp
Lady Jane Floor Lamp was designed by Sven von Boetticher for Nimbus and it is LED floor lamp for the living area with infinitely height-adjustable and freely rotatable light paddles, diffuser surface made of acrylic glass for glare control and light direction downwards by means of aligned countersinks, cover made of aluminum, round base plate made of steel, both high-gloss white (RAL 9003 high-gloss), straight chrome-plated steel rod , freely routed cable in three color variants, cable connection easily detachable (trip protection), by a non-contact gesture control, the lamp is intuitively operated and dimmable, optionally a second lamp head (SISTER JANE) can be installed and operated with a Y-switch on the existing converter.
We wish you lots of joy with the Nimbus Lady Jane Floor Lamp. All product images provided by Nimbus.
Price from € 1220
incl. VAT
Visit a showroom
Experience it yourself and try it out
Enjoy in-store promotions
Receive free consultation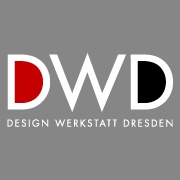 Design Werkstatt GmbH
Dresden
+49 0351 8014659