Budapest Soft Couch
Baxter Budapest Sofa Description
The Baxter Budapest Soft Sofa was designed in 2009 by Paola Navone. It is a modular designer sofa with double-walled fir and poplar frames. Brushed metal feet with rust protection and matt finish. Polyurethane foam filling with differentiated density and acrylic fibre cover. Suspension with woven elastic tapes made of coated rubber. Seat cushion in washed and sterilized goose down with differentiated density polyurethane foam padding. Back padding in washed and sterilized goose down (without pouf).

Baxter Budapest Soft Product Data Sheet
The product data sheet for Budapest Soft Sof can be found here at Baxter (PDF, direct download).
All product images from Baxter.
Price from € 7.000
incl. VAT
Visit a showroom
Experience it yourself and try it out
Enjoy in-store promotions
Receive free consultation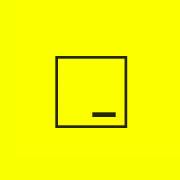 Dopo Domani
Berlin
+49 (0)30 688 132 970