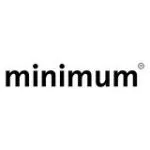 At minimum Mitte you can experience highlights from the entire minimum portfolio – and take them with you. With our new "minimum furnish to go" concept, minimum in Mitte is now all about shortening the waiting time for furniture, lighting and accessories you've just fallen in love with, in addition to providing advice and planning for individual furnishing concepts. So you can wrap up a lot of things here directly or we can deliver them to you within a few days. Not far from Rosenthaler Platz, this minimum store is very well connected to public transport and therefore easily accessible for you. Also within easy reach: very many restaurants, galleries and stores that are worth a visit.
Experience Our Showroom
Discover more remarkable objects in our showroom in Berlin. We're looking forward to your visit
+
We're looking forward to your visit! We update this list daily,
however it could be possible our objects differ in colour, material and dimension.
Contact