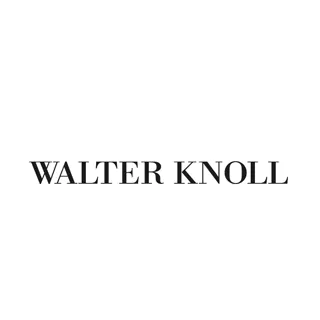 Yuuto Sofa
Walter Knoll's Yuuto sofa was designed by EOOS for Walter Knoll in 2013. The sofa range offers a variety of possible combinations and naturally generous seating with high comfort. Spacious and modular – the play of volumes with deep seating areas and opulent upholstery creates a sofa landscape for the whole family, friends and guests. Whether as a single sofa, camouflage or large corner – they boast a wide range of shapes for individual lifestyles from small living space to spacious loft.
In search of the special comfort, the designers have developed the coussins indépendants: frame, straps and soft padding on top. Each seat cushion in itself is like a sofa, creating a very comfortable way to relax. But that's not all – it embodies seating comfort par excellence.
High-quality surfaces open the eye for detail: upholstered surfaces made of natural materials, as well as armrests and shelves made of grippy bright leather. The Yuuto sofa by Walter Knoll displays Grandezza also at a detailed level: matt-finished servers in copper and bronze set accents. The practical sidetables can be reached from every seat: iPad and remote control are quickly accessible, the Five o' Clock Tea is served without delay. Different heights, different materials – the Yuuto sofa enchants every room with its very own melody.
Walter Knoll
If a company can look back on a history of more than 150 years, they are doing something right. Walter Knoll design furniture can be found all over the world, among others in such renowned locations as German Bundestag, Rolls Royce in Australia or in individual residences.
We invite you to a video clip of Deutsche Welle, which offers many interesting backgrounds on Walter Knoll.


Also absolutely do check out the love for craftsmanship and finest materials:

All covers of the Yuuto sofa are removable. The cushions rest on the base, the back is screwed to the base. The maximum length of the elements on delivery is 285cm.
Current locations of the Yuuto sofa for experiencing, touching and trying out are reported to us directly by selected specialist dealers. These showrooms are shown in the green areas of this page. There, the piece of furniture is now actually on the surface. Here you can experience a large selection of covers, fabrics and variants in peace and quiet and benefit from the rich interior design experience of the interior design boutique. In addition, you can be sure to get originals that can be set up with perfect accuracy by professionals if desired.
We wish you a lot of joy with the Yuuto sofa by Walter Knoll.