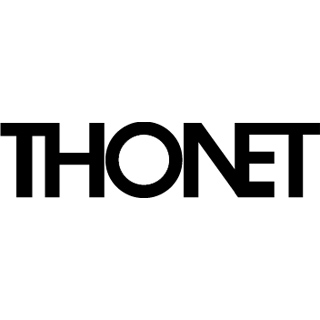 S 32 N Cantilever Chair
S 32 N Cantilever Chair was designed by Marcel Breuer, artistic copyright Mart Stam for Thonet and among the tubular steel furniture models, the cantilever chair S 32 is especially versatile. It is at home in various design worlds and fits in with uncompromisingly modern interior design as well as in a diversified mix that gives space to different epochs and styles. The cantilever chair S 32 and the version S 64 with armrests are the most famous tubular steel classics. The appealing combination of new and old contribute to their popularity: Thonet's tradition in the production of bentwood furniture with characteristic Vienna wickerwork, in contrast with the revolutionary use of tubular steel. Seat and backrest made of bent solid wood with wickerwork represent tradition, and the frame represents the present and future. With their versatility, they became bestselling cantilever chairs and still are today. Marcel Breuer designed the S 32 and S 64 during his time in Berlin in 1928. Thonet has been producing both models since 1930. Due to their aesthetic reduction and clarity combined with the airy wickerwork, the classics fit into the most diverse environments, from conference rooms and waiting areas to restaurants and private homes.
Chair without (S 32) and with armrests (S 64). Frame chrome-plated or colour-lacquered tubular steel. Wood parts in stained beech, covered with wickerwork and transparent, supportive plastic mesh; or with stretched mesh, or upholstered with leather or fabric. The bottom of the backrest is hand stitched. Also available in "Pure Materials" versions.
We hope you enjoy the S 32 N Cantilever Chair of Thonet. All product images provided by Thonet.