B611 Super Elliptical Table
The B611 Super-elliptical Design Table, designed by Piet Hein, Arne Jacobsen and Bruno Mathsson for Fritz Hansen, belongs to a collection that includes different shapes, sizes and materials.
The Table Series by Fritz Hansen is the result of Republic of Fritz Hansen's vision to create a modern dining table, which is enriched by its status as a durable Design Object. The table series includes the B611 Super-Elliptical table, the Super-Circular table and round and rectangular tables by Piet Hein, Bruno Mathsson and Arne Jacobsen. The most prominent member of the series, the super-elliptical table, was inspired by the designer Piet Hein to solve a traffic problem at Sergels Torg in Stockholm: a super-elliptical roundabout. This variant of an oval has some attractive properties and looks surprisingly harmonious, regardless of size.
The longevity is reflected in the remarkable quality created in 1968 by Piet Hein, Bruno Mathsson and Arne Jacobsen. The quality of the designer furniture is enhanced by a special laminate with a scratch-resistant surface. Visually the laminate has a low light reflection and the result is a beautiful, opaque surface that is easy to clean and has no traces of fingerprints. The matt surface comes to life in eight different colours. Whether you choose a Pink Colorado table top or a black table top with black legs for a minimalist monochrome look, the colours and bases of the Table Series bring personality to any style. The table series is available in many different shapes and sizes. The series consists of coffee tables, dining/working tables and high tables.
B611 Super-Elliptical Product Data Sheet
The product data sheet for the Table Series and the B611 Super Elliptical is available directly from the manufacturer Fritz Hansen as PDF Download.
Price from € 1659
incl. VAT
Visit a showroom
Experience it yourself and try it out
Enjoy in-store promotions
Receive free consultation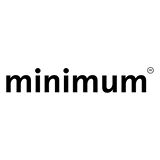 minimum Charlottenburg
Berlin
+49 30 3199 8500